By Gretchen Melo
Friends, what we have here (below my logo) is an introduction to a lesson guidebook on which I am now putting finishing touches. I am eager to to share it, particularly with people who embrace Montessori methodology and who also value language learning and language acquisition.
What has been living in my head and in my heart for 5 years is finally coming out into the physical world. I am grateful for that, and I am hoping it blesses more people than I can possibly imagine. This particular lesson book is only one of many that I am writing, but it will likely be the biggest and longest of them all.
Thank you for joining me in moving this work out into the world!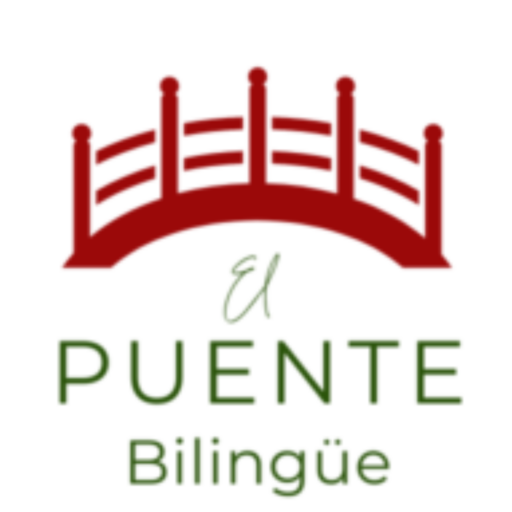 We must revise our concepts, our attitudes, our educational systems if we wish to help man become more cultured, more disciplined, more open to abstract ideas; if our aim is indeed to help him grow to become a citizen of the world.
~Maria Montessori (Citizen of the World, 2019)
Indeed, global citizenship is an important principle of Montessori philosophy. Maria Montessori knew the importance of developing the ability to adapt to one's environment so as to become a confident and peaceful citizen of the world. Most would argue that learning a second language is an effective way to strengthen one's ability to adapt to a different environment.
In many countries around the world learning a second or third language is expected, even required. The United States is slowly catching on to the benefits of knowing a language beyond English. Take a look at any job search website and you will find endless listings that are looking for bilingual people. But who does the hiring staff expect will step into those roles?
To take things a step further, how does our society expect people to become bilingual? Surely they don't intend to place the burden solely on newcomers and people born into non-English-speaking families…do they? Most people are able to come to the logical conclusion that effective school language programs are a viable solution.
There are two approaches to offering a second language in school. One way is to implement a world language program, where students have a designated class period to study and acquire the language. The other method is through an immersion program, where the target language is spoken by staff on a continuous basis and students learn through exposure.
Many Montessori schools that embrace the teaching and learning of a second language carry this out through immersion programs such as dual language. On the other hand, some Montessori schools in the United States try to include world language either as an after school enrichment activity or as a world language class. Most times those programs utilize methodology that falls short of the unique potential that Montessori schools hold for second language acquisition.
Some years back, I worked as an assistant guide in a Montessori school. During that time the school was attempting to implement a Spanish world language program, and I couldn't help but ask, where are the Montessori world language learning materials? Surely they must exist! I searched online, and what I found was that a few people had taken it upon themselves to create some beautiful vocabulary-building materials which mainly include 3-part cards that help students to learn names of nouns in Spanish through pictures with labels. This makes perfect sense and it is a great start, because that is how Montessori methodology approaches early reading instruction in one's first language. But there is so much more that can be done, using a Montessori approach! The trick is to support the student as a world language learner.
Components to Successful Second Language Learning
You see, Montessori schools are fertile ground for an elementary student to begin learning a second language, for several reasons. Before identifying those reasons, we need to address language acquisition, language learning, bilingualism, and biliteracy. Please bear with me here because this might help to clarify some misconceptions and supply some answers regarding best practices.
Language acquisition, language learning, bilingualism, and biliteracy happen on a continuum. Each person's story is unique, even if they are provided with the same formal education. Imagine all that goes into forming our identity. From the larger society scaling down to our home environments, intersecting with our community, the cultures and languages represented in our neighborhoods, schools, and homes. Our support systems, belief systems, our own natural abilities and interests, etc. affect our learning. These ecosystems expand, contract, and intersect at various points in our lives. For more on this topic, read up on some of scholar Nancy Hornberger's writings on the continua of biliteracy (1989, 2004).
There is no one-size-fits-all approach to biliteracy or bilingualism. But if we can all understand that learning a world language falls into the category of bilingual education, we can look at what we can do in our schools to improve our approach to teaching world language from an early age. We must first look at best practices for supporting emergent bilingual students. What many people do not seem to grasp is that all people who are starting to learn a new language are, indeed, emergent bilinguals. This includes students who are English speakers and are learning a second language. Anyone who is embarking on learning a new language has the potential to become bilingual.
There is plenty of research in bilingual education that points toward several key components for a successful, well-rounded second-language learning journey. A combination of these components could mimic an effective and balanced continuum for learning and acquiring a second language:
Intrinsic Motivation (Krashen, 1982) One's attitude toward learning the target language is largely dependent on their willingness, or desire, to do so. What motivates one person might not motivate another.
Immersive experiences (Chomsky, 2007) Through exposure, language learners can support themselves in acquiring second languages by using the universal grammar that exists throughout languages.
Comprehensible Input + 1 (Krashen, 1982) Students are best supported by hearing, seeing, and reading language expressions that they can mostly understand, plus a little bit more so as to challenge and expand their knowledge.
Metalinguistics – effective cross-linguistic comparisons and translanguaging Language learners deepen their learning when they have the opportunity to think about language features through comparisons (Ringbom, 2007) and by drawing from their existing knowledge and experiences with language.(Garcia, 2009)
Constructivist and Collaborative Approaches Learning goes deeper and has more meaning for students when they are seeking answers to their own questions, and when they are given the opportunity to construct knowledge, whether cooperatively or independently. (Vygotsky, 1978; Dewey, 1938; Freire, 2000)
Montessori Schools – Fertile Ground
Here is why Montessori schools are fertile ground for second language acquisition:
The Montessori method already values and harnesses the power of intrinsic motivation. Students in Montessori schools have the privilege of following their interests and are given time to develop and build upon knowledge through discovery in their environment. In other words, Montessori embraces self-paced learning, allowing for student inquiry, plus projects and exploration, all conducive to constructivist methods. There are opportunities for collaboration in small groups as well as individual work time.
First language acquisition is done beautifully in Montessori schools, starting in preschool with plenty of conversation and development of letters and early reading strategies through the appearance of words with the use of labels and pictures. Lower elementary Montessori students continue building their first language skills through stories, writing, the use of grammar boxes which help them to learn and analyze parts of speech, as well as sentence diagramming. When I worked in a lower elementary (grades 1-3) Montessori setting, I noticed that the students already knew about nouns, verbs, adjectives, and more!
For these reasons, Montessori schools have a huge potential to implement successful second-language learning programs. Educators already comprehend the power of intrinsic motivation, constructivism, collaborative work, and grammar knowledge.
However, I have observed a disconnect when it comes time for choosing a second language program. Most Montessori schools, when trying to implement a second language program, understand that having time to speak and to hear the target language is important. What they end up doing is running a program that looks like any other immersive, story-based program. Yes, students can and do learn. But I am here to say that there is so much more Montessori educators could be doing to harness the power they have already given their students!
The two biggest learning curves that Montessori schools have for running successful second language learning and acquisition programs are for the following:
Comprehensible input + 1
Metalinguistics with cross-linguistic comparisons and translanguaging
Yes, students should have time for listening to the language and speaking it. But they should also be presented with vocabulary and grammar in a way that builds logically upon what they have already learned, in a way that applies to the real world. So many programs seem to focus mainly on entertaining students, when what would really help them in the long run would be to offer lessons and supporting material that can apply to their lives. There is fun to be had in learning and acquiring knowledge and skills that can apply to one's own life, thereby propelling one to see what comes next (intrinsic motivation!).
Furthermore, students should have access to grammar in the target language so that they may learn the structure but also be able to deepen their knowledge through comparisons with English grammar. As I mentioned earlier, the trick is to have materials that support a world language learner. It would be a mistake to use regular Montessori language materials in Spanish because those are meant for native Spanish speakers or for dual language programs that begin at an early age.
El Puente Bilingüe and Montessori-Inspired Curriculum
During that first year at the aforementioned Montessori school I was also working on obtaining my Spanish teacher license, having already taught as a bilingual elementary classroom teacher and then as a homeschooling parent to my bilingual son for 3 years.
I started learning Spanish at 15 years old in a world language class. I am so thankful that both my English teacher and my Spanish teacher made grammar a priority!
Some would argue that grammar is unnecessary when it comes to learning to speak Spanish, and to a certain degree, they are correct. If a young child is placed in an immersive setting and left to thrive there for 5 years or more, they will learn the rules of the language intuitively, and after a time they will speak correctly. Alternatively, if the goal is merely to be able to speak words and convey a general meaning, this can be accomplished in a world language class that focuses mostly on stories and TPR (total physical response). But it will only take a student so far, because it is not a prolonged immersive experience and the student is not building knowledge in grammar unless they take it upon themselves to do so.
As a lifelong Spanish language learner, I know that in order to communicate concisely one needs to know how to conjugate verbs. It is best to begin learning about this early on, if one hopes to truly understand the language structure. Therefore, to return to my story, I began creating verb conjugation cards and brought them to school where the lead guide encouraged me to present them to the students (this was not an official expectation in my job, and I created these materials on my own accord after school hours). Mind you, these were lower elementary students, grades 1 through 3, and they began to grasp the concept of conjugations in Spanish. Some were able to apply the concept, as well. A big reason why these Montessori students were able to grasp and apply the concept of verb conjugating in a target language is because they already had grammar knowledge in English.
It is worth mentioning at the time I am writing this lesson guide I have since studied child development and language acquisition extensively, and I will include general guidelines on age recommendations for this curriculum.
To return to my story, that spring I was hired to be the school's upper elementary Spanish teacher. The following summer before my contract began I set about creating more original, Montessori-inspired language learning materials. I had a sense that I was onto something that could make a big difference for Montessori language learners.
I also printed out free, early reader Spanish books, which served to support beginning students as explorative learners. We obtained age-appropriate chapter books for Spanish-speaking students so we could develop their existing Spanish skills through reading, writing, and discussion.
That school year was one of the most inspiring years I have ever had as an educator. It was an honor and a privilege to bring Spanish to those students in a way that honored the learning process and methodology the students had already laid in place, and I received wonderful feedback from students, parents, and colleagues. Unfortunately, the program did not continue beyond that year due to funding and other issues.
In the years after, I dived into learning about curriculum creation and best practices for emergent bilingual students. I earned my M.Ed in Curriculum and Instruction with a Concentration in Bilingual Education. In doing so, I grew more and more certain that the Montessori-inspired Spanish language materials I had started creating needed to be finished and presented to the world. I was equipped with new knowledge and a new confidence, now that my hunches about bilingualism and effective teaching practices were affirmed by countless scholars and research that I was so lucky to absorb during my graduate program.
I am not Montessori certified, and that is why I must label this curriculum "Montessori-inspired". However, the 3 years that I spent in the school as an assistant guide, a Spanish teacher, an EB coordinator, and a reading interventionist to an overwhelmingly EB Spanish-dominant population, helped me to know the needs of Montessori students as they relate to language learning. These, plus the experiences I have had as a language learner, a bilingual educator, and as an M.Ed student have all played a vital role in creating this Montessor-inspired curriculum.
NOTE TO READERS: The rest of this book, along with the student materials that go with it, will be found here: https://shop.elpuentebilingue.com/collections/montessori-spanish
References
Chomsky, Noam (2007). "Approaching UG from Below". In Hans-Martin Gärtner; Uli Sauerland (eds.). Interfaces + Recursion = Language? Chomsky's Minimalism and the View from Syntax-Semantics. Studies in Generative Grammar. Berlin: Mouton de Gruyter. ISBN 978-3-11-018872-1.
Dewey J. (1938). Experience and education. Macmillan.
Freire, P. (2000). Pedagogy of the oppressed (30th anniversary ed.). Continuum.
García, O. (2009). Chapter 8 Education, Multilingualism and Translanguaging in the 21st Century. In T. Skutnabb-Kangas, R. Phillipson, A. Mohanty & M. Panda (Ed.), Social Justice through Multilingual Education (pp. 140-158). Bristol, Blue Ridge Summit: Multilingual Matters. https://doi.org/10.21832/9781847691910-011
Hornberger, N. H. (1989). Continua of Biliteracy. Review of Educational Research, 59(3), 271–296. https://doi.org/10.3102/00346543059003271
Hornberger, N. H. (2004). The Continua of Biliteracy and the Bilingual Educator: Educational Linguistics in Practice. Retrieved from https://repository.upenn.edu/gse_pubs/9
Krashen, S. D. (1982). Principles and practice in Second language acquisition. Pergamon Press.
Montessori, M. (2019). Citizen of the world: Key montessori readings. Montessori-Pierson Publishing Company.
Ringbom, H. Ì. A. (2007). Cross-linguistic similarity in foreign language learning. Multilingual Matters.
Vygotsky, L. S. (1978). Mind in society: The development of higher psychological processes Cambridge, Mass.: Harvard University Press.