When you make something from seemingly nothing, to share that "something", and witness it help someone is a feeling like no other. What started as an idea 6 years ago, has now become something tangible. Spanish language learning materials from El Puente Bilingüe have hit the learning shelves this week!
Pictured here, on the 2nd shelf from the bottom, are boxes which contain Spanish language learning materials that are Montessori-inspired. They will be available to schools in the U.S. and Canada by summer of this year.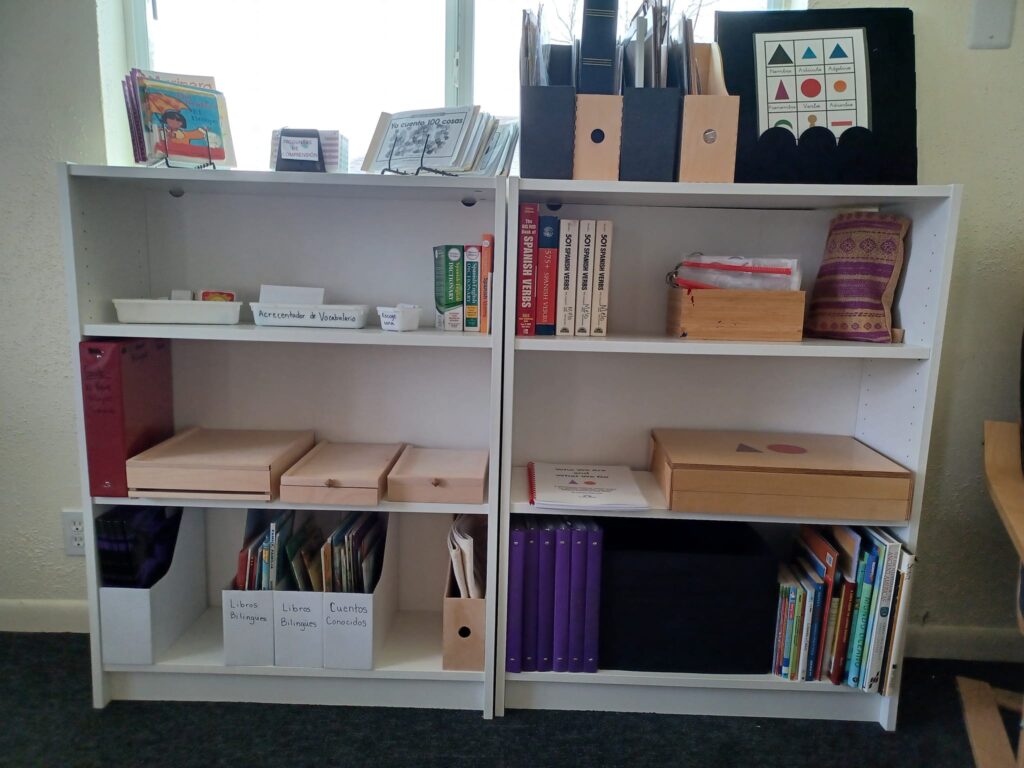 This week I began teaching a few elementary-aged students Spanish with a Montessori approach. I obtained permission from their parents to take photos of them as they learn, and to share those images with you as I share our journey and offer more information about my Montessori Spanish language learning materials.
Something often overlooked in the language classroom, yet heavily relied upon in the "real" world, is the use of constructivism in order to learn another language. That is to say, constructing one's knowledge through questions, research, projects or other forms of processing, is a very powerful way to learn any subject, including languages. Pictured below are various student activities of this nature. Some involved use of my materials, and some did not. But all of them involved using a Montessori approach to teaching and learning. The captions under each photo offer an explanation of what students worked on.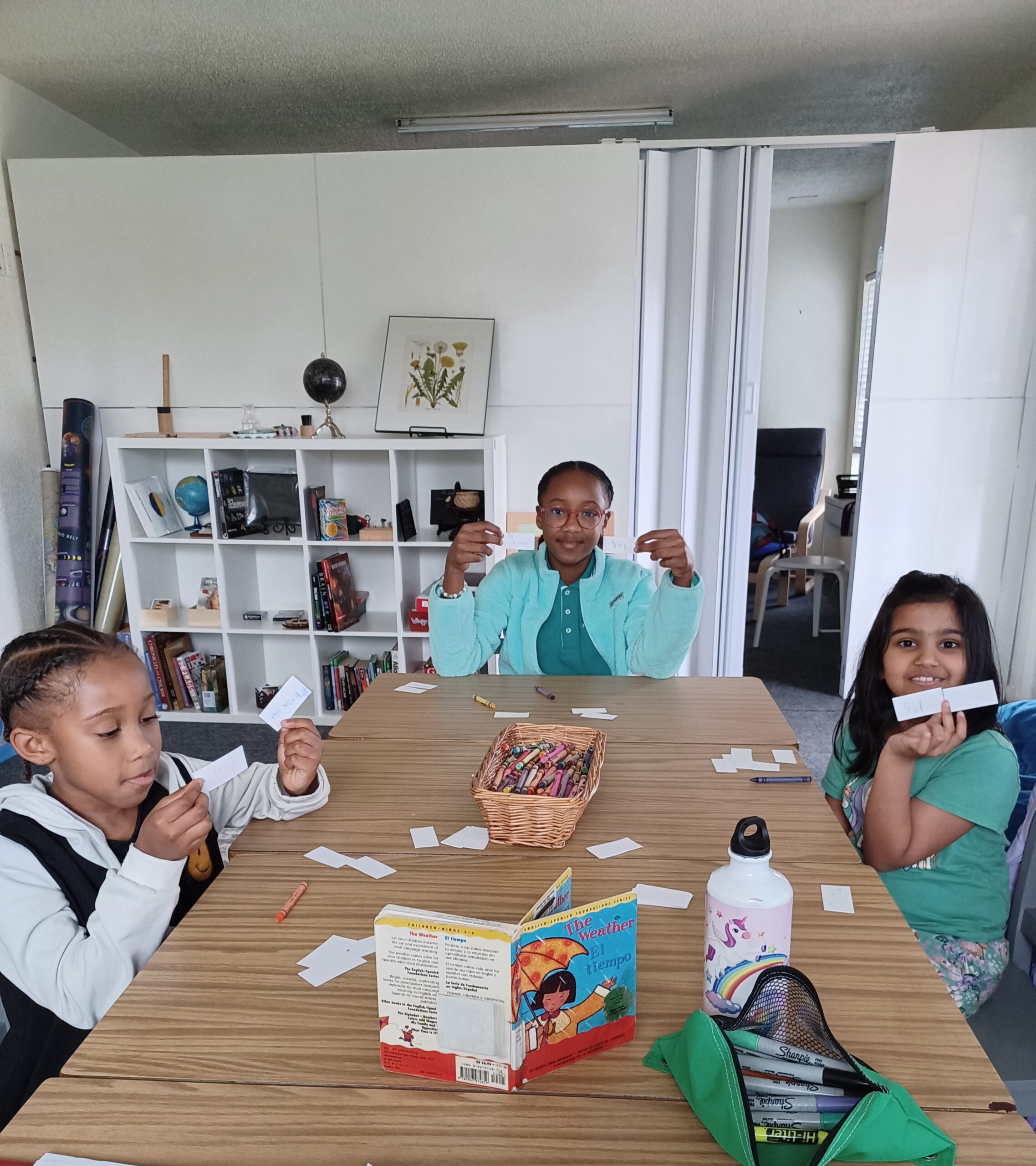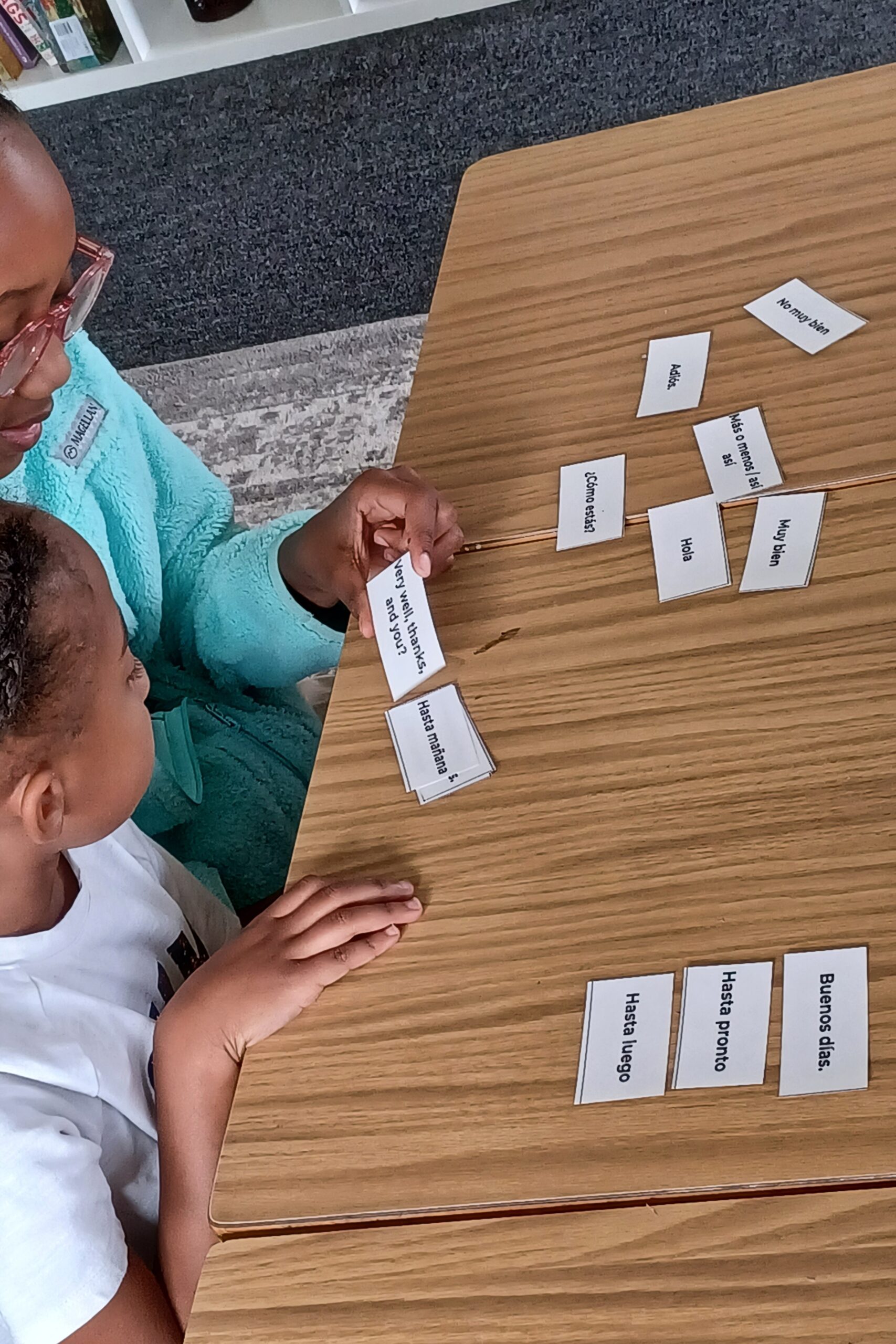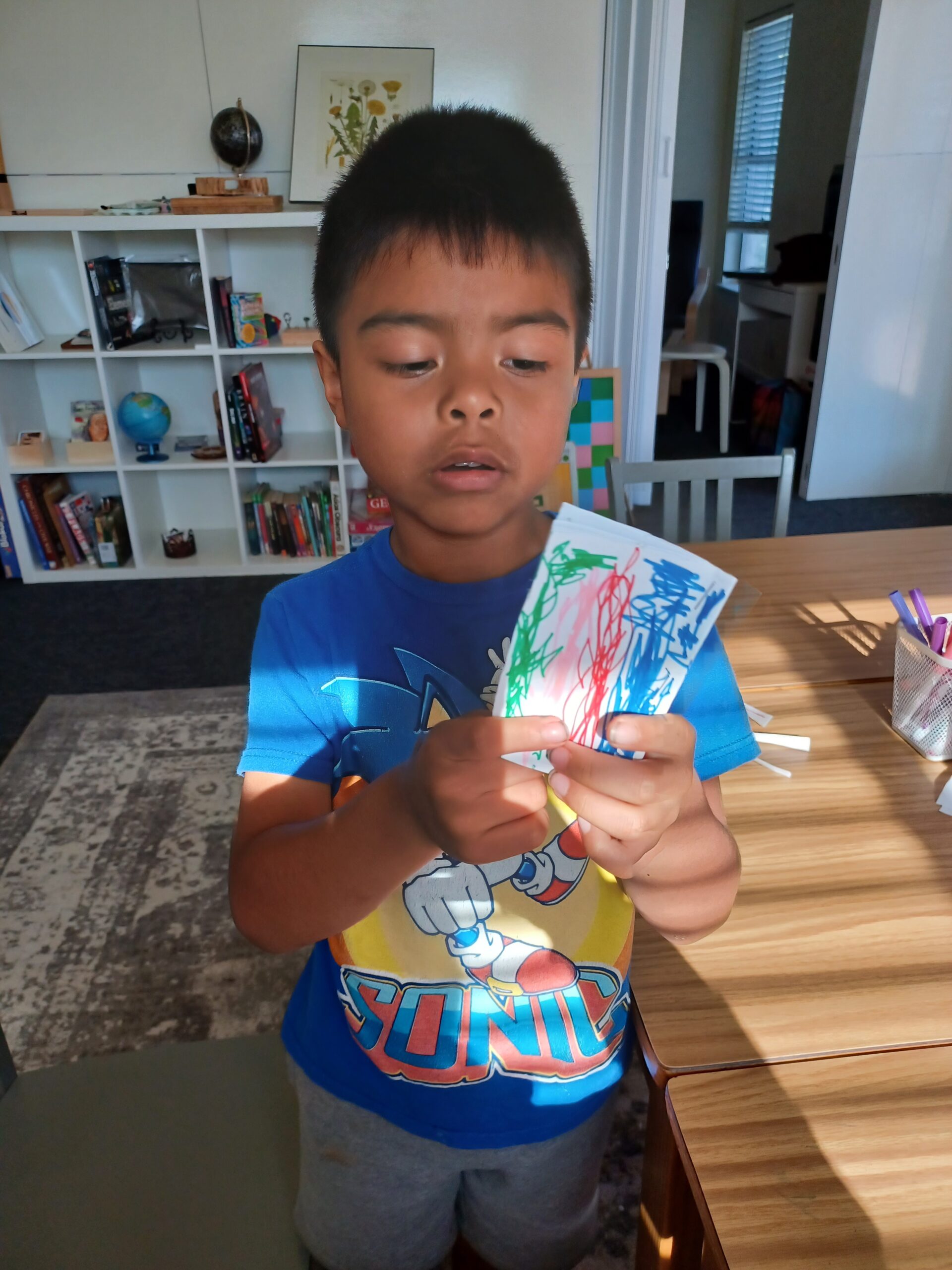 This first week was a success. I was able to gauge where my learners are at, and work out some next steps which I noted in their student progress records and in the skills log sheet for the class. I have very distinct learners, all beginners, but with different needs and interests. It is going to be so much fun to see each learner thrive!
To learn more about El Puente Bilingüe and how to harness the power of a Montessori education for language learning, please see my post about this methodology as well as how elementary students can best learn Spanish.