Enjoy interacting with your students as you discuss each chapter of the books featured here. Teachers can also assign these questions as independent work. 
These packets include an average 4-5 open-ended, thought-provoking questions in Spanish for each chapter, as well as pre-reading activities.
Your emerging bilingual students and your heritage and native speakers will practice their Spanish skills as they answer each question in writing and/or by speaking.
De cómo tía Lola vino a quedarse – Comprehensions Questions – Book Club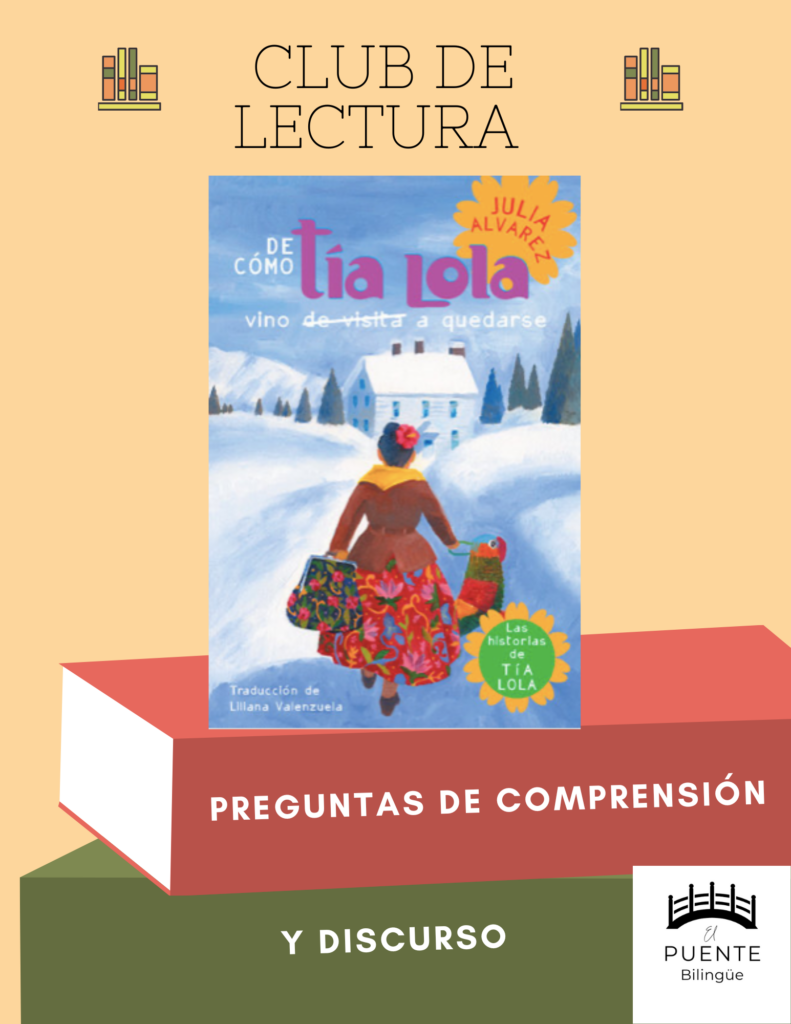 De cómo tía Lola aprendió a enseñar – Comprehension Questions – Book Club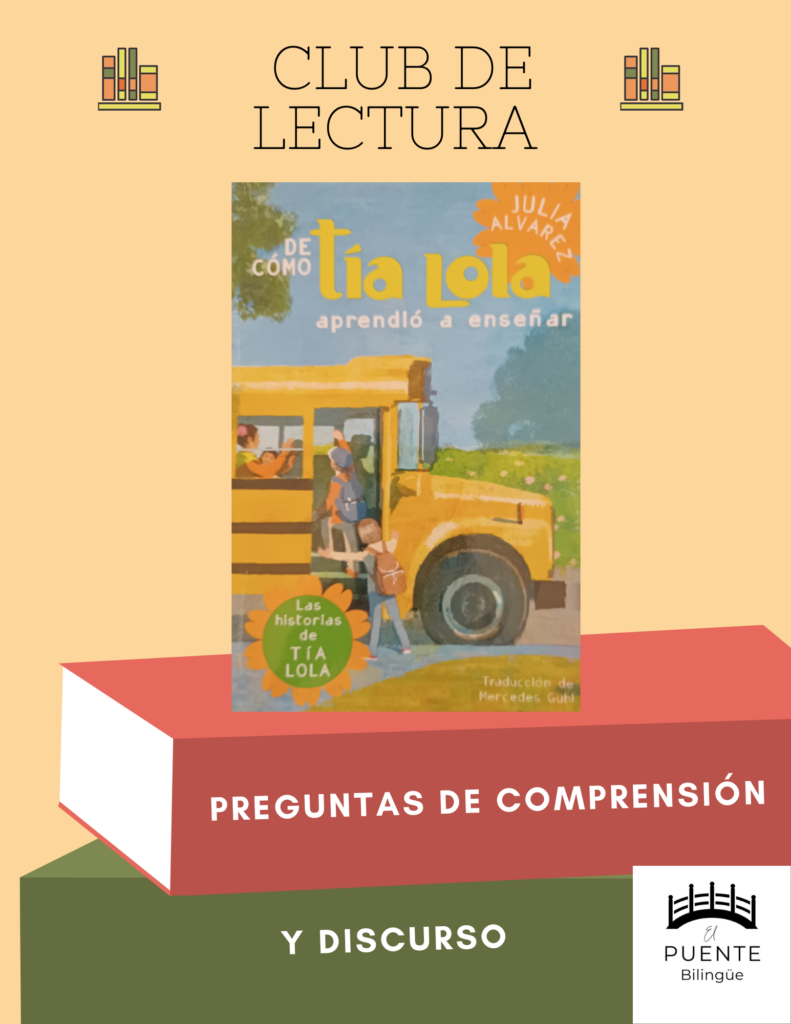 El Soñador – Book Club Comprehension Questions