Gretchen Melo has worn many hats as a bilingual professional throughout her adult life, some of which she will choose to write about in this blog.
Those roles, so far, have included:
English as a Second Language Instructor in Mexico
Bilingual Customer Service Representative
Medical Interpreter
Spanish Tutor
Bilingual Elementary Classroom Teacher
ELL Coordinator
Spanish Teacher (Montessori and IB)
Curriculum Designer and Consultant
Besides being certified as a Spanish teacher and in ESL, she holds a Masters of Education degree in Curriculum and Instruction in Bilingual Education, and a B.A. in Spanish as well as in Communication Arts.
She has lived and worked in Mexico, and in several states throughout the United States. She and her bicultural/biracial/bilingual family currently live in Texas.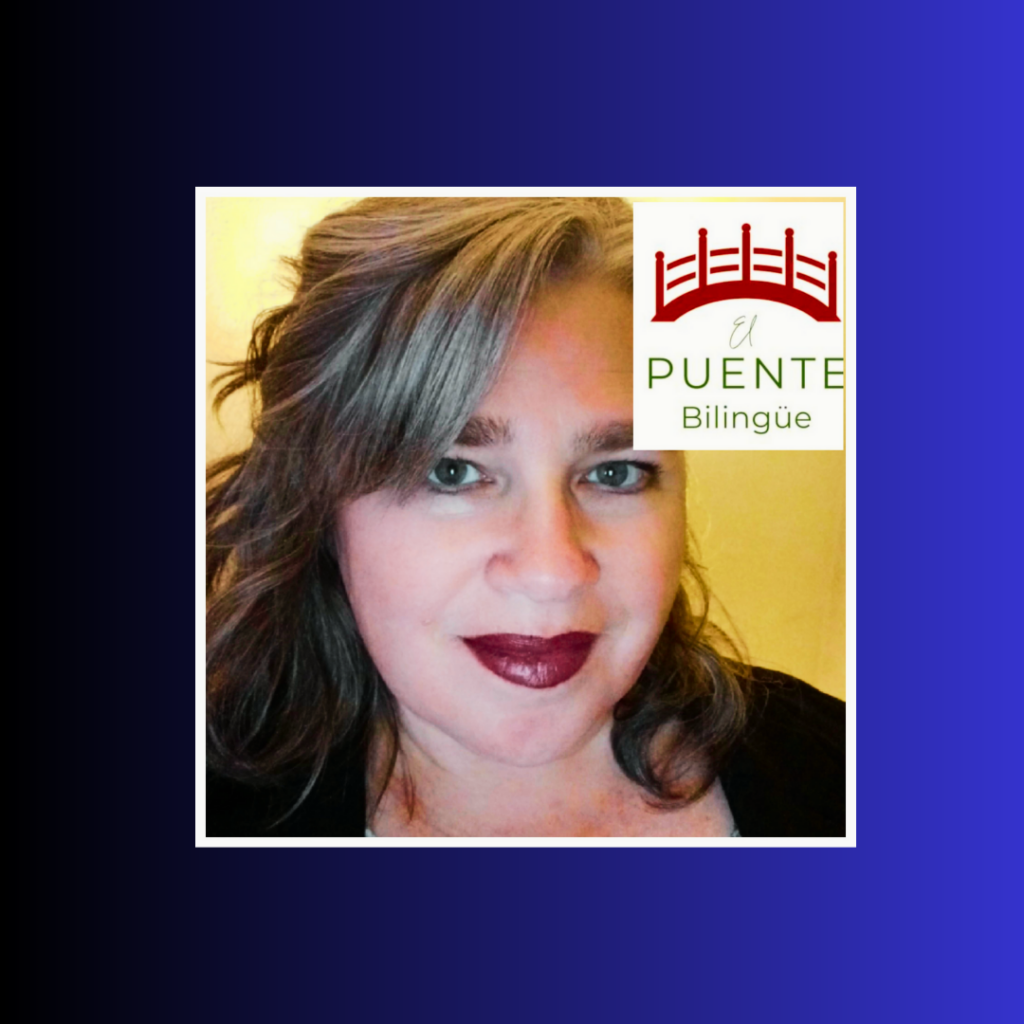 La Autora
Gretchen Melo ha asumido varios papeles profesionales por su adultez, y escribirá sobre algunos de ellos aquí en su blog.
Estos papeles, hasta la fecha, han sido:
Instructora de Inglés como Segundo Idioma en México
Representante Bilingüe de Servicio al Cliente
Intérprete Médico
Tutora de Español
Maestra Bilingüe de Primaria
Coordinadora de Inglés como Segundo Idioma
Maestra de Español
Aparte de tener su certificación de enseñanza del español e inglés como segundo idioma, ella también tiene su Maestría en el Currículo e Instrucción en la Educación Bilingüe, y su Bachillerato en Español y en las Artes de Comunicación.
Ella ha vivido y trabajado en México y en varios estados por los Estados Unidos. Actualmente vive con su familia bicultural/biracial/bilingüe en Texas.