I have been "following the child", true to Montessori philosophy, as I offer Spanish lessons that incorporate El Puente Bilingüe materials as well as books, calendars, and other items (In a future post, I would like to discuss what is in my prepared environment and why.)
My students all started the same week, but they are all at different points, so I am meeting them where they are at during the hour I have with them. In one of my groups I have 3 levels, and they are all progressing, albeit at their own pace. So far students have learned greetings, and all of them have been introduced to numbers, colors and letters. Some have moved along quickly, and others are soaking it in. None are coerced to do anything they are not ready to do. The power of Montessori mini lessons, practice time, and exploration is amazing.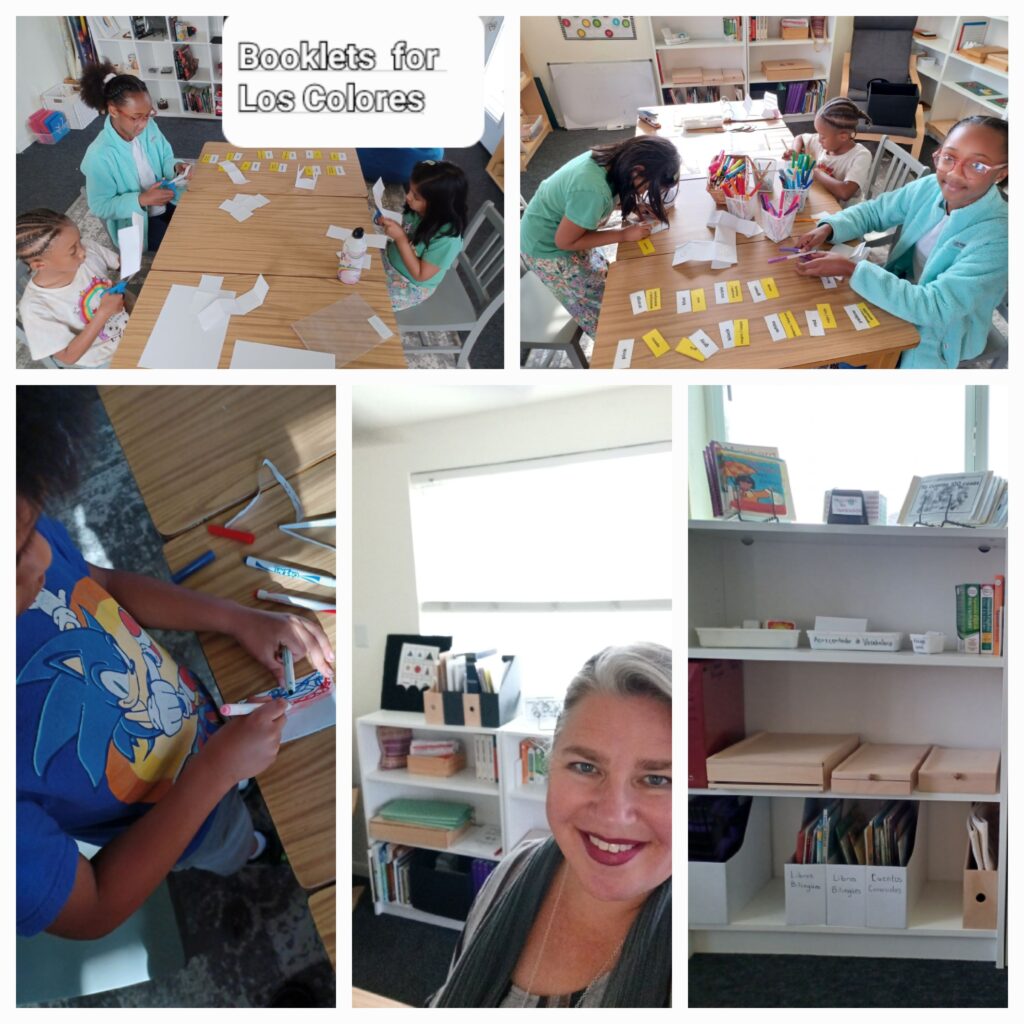 Mind you, these students are not currently in a Montessori program at their schools. I would love to see a Montessori student learn Spanish with the approach and tools I am offering. Right now all of my students are using the prerequisite materials, so I am using the corresponding guidebook. I am hopeful that I will get the opportunity to help students who are ready for the next set of materials.
I have not yet updated my store with the prerequisite materials, because I wanted to tweak a few things. But that will happen before the end of this academic school year, which is coming at us in full speed!
Are you and your colleagues interested in learning more? If you'd like to be kept in the loop so you might have the opportunity to use these materials next school year, please reach out to me at puentebilingue@gmail.com. We will likely run a pre-launch special for our first few sets of classroom materials, but I will definitely want to consult with you to help you determine your needs, first.
You can also follow El Puente Bilingüe on social media. I am most active at the following: