Help your beginner Spanish students or your dual language scholars learn letters, letter sounds, syllable pronunciations, and some diphthongs, all while growing their vocabulary!
These cards combine teaching methodologies from traditional early Spanish reading and Montessori. Preschool (or primary) students from ages 3-5 through elementary-aged students and beyond will benefit from exposure to letters and pronunciation practice, as they develop Spanish vocabulary.
This digital, printable set also contains cards for syllables and diphthongs, with an added focus on names of animals for practice words. With 222 pages and multiple terms on some of the pages, there are over 200 vocabulary words in this set!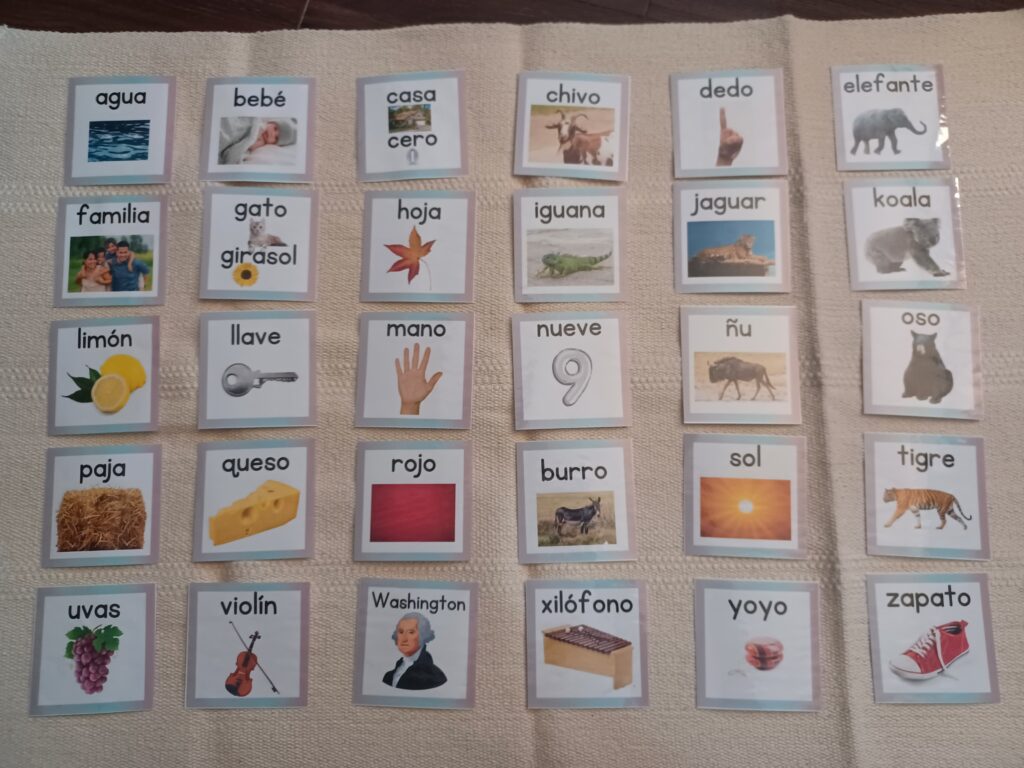 If you'd like a video that demonstrates pronunciation, message me at puentebilingue@gmail.com. By messaging me, you agree to receive occasional promotional emails.